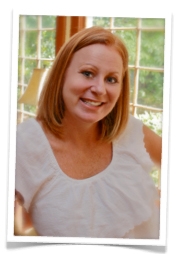 Getting to Know Your Agent:

The founder of Pipin Properties, Jennifer Pipin, has been succeeding in real estate since 2005.
Jennifer has the combination of an excellent attitude, intense focus, and unmatched industry knowledge to provide both buyers and sellers with the best real estate experience in Atlanta.
Jennifer was looking for something more than just a job, and in becoming an agent she found a career that she loves. You won't find an agent more passionate about the industry, her clients, or her fellow agents.
Jennifer believes in a creative approach to real estate. If something isn't working, you simply have to try new things until it does. There are more ways to market a home than just lowering the price.
Jennifer is also a developer of individuals. She regularly teaches classes to other agents and seeks to share her knowledge and become a source of inspiration. She is always open to the ideas of others and wants to learn and grow from every interaction.
The Pipin Properties Team values a client-centered approach to home buying and selling. We whole heartedly believe in the Keller Williams motto of creating a Win-Win situation for all parties involved in a transaction.
How we can help
Thanks for starting your real estate search with us. This website is full of information for you whether you are looking to buy or sell.
After you have had the chance to review this information, contact me so we can tell you more about how we can help.
We appreciate the opportunity to earn your business.